When Performance Is Critical...
You Need Quality Support You Can Depend On.
We have been providers of precision grinding answers to a wide variety of industries.
Our team of professional engineers is dedicated to solving your manufacturing problems first, before tackling your grinding project.
We maintain a complete up-to-date computer system to serve our customers from quote to job tracking with an emphasis on quality control.
Lafayette has been acknowledged as one of the finest precision grinding companies in the United States.
If you find difficulty in grinding and procuring a flat, parallel and fine finish plate, please contact us.
Outstanding Quality Control Systems for all work performed.
Lafayette's dedicated craftsman take pride in maintaining the quality so necessary to succeed in today's competitive market.
We pride ourselves on maintaining an outstanding record for fast turnaround to meet our customers needs and provide special overnight delivery to all our clients.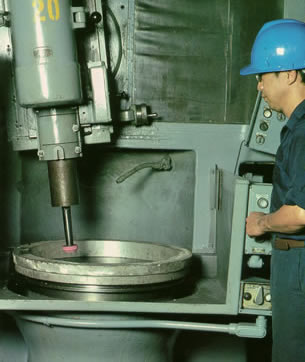 Internal Grinder